FEBRUARY 2019
ALL ABOUT THE STORY

Elizabeth Keckley
LAST FRIDAY, February 23rd, 2018, 6-9 pm. 
Featuring the gallery's artists responses, in their own mediums, inspired by the life of Elizabeth Keckley.  The show runs February 19 through March 25.  Opening reception on February 23rd from 6 – 9 pm.
.
---
MAY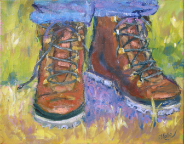 TAKE A HIKE
NC BOTANICAL GARDENS
May 1 – May 31, 2019
Tekla Frey and I will be exhibiting at the Botanical Gardens in May. Paintings and sculptures that are inspired by nature walks.
____________________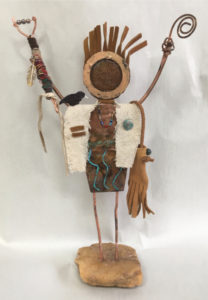 BE IN TOUCH
Hillsborough Gallery of Arts
May 27 – Apr 23, 2019 6-9 pm
Lobe's artworks are inspired by the role of Shamans as healers and teachers in charge of keeping all things in Nature in balance. Shamanism reveals that we are part of nature and one with all of life and all living things inter-connected. When there are disturbances, Nature becomes a helping spirit  to the Shaman showing them how to bring our lives back into harmony and balance.
Lobe will be showing with Garry Childs & Pat Merriman.
.
---
JUNE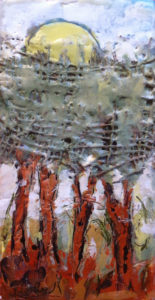 ART AFTER DARK
First Fridays in Waynesville
Cedar Hill Studio & Gallery
196 N. Main St., Waynesville, NC
Art After Dark is a gallery crawl each first Friday throughout the summer. 6pm – 9 pm.
I will have Encaustics and wall sculptures displayed.
.
---
OCTOBER

ART EXTRAVAGANZA 2019
Saturday, October 26, 10 – 5 pm
Sunday, October 27, 12 – 5 pm
I will be exhibiting at Alamance Artisans EXTRAVAGANZA held at the Vailtree Event Center in Graham, NC. DIRECTIONS. There will be over 30 artists exhibiting under one roof. There will be exhibitors demonstrator their crafts, raffles and fun. Click here to see some images of 2018's Extravaganza.
________________________
HAYWOOD ARTISTS STUDIO TOUR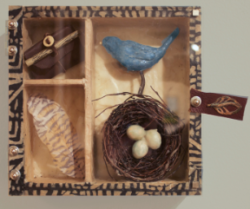 October 26-28, 10-5pm
Website
---
DECEMBER

CHRISTMAS AT CAPTAIN WHITE'S
32nd Annual Holiday Gift Show
TBA
I will be one of many artists displaying fine art and fine crafts at the Alamance Arts Council for the holidays. Come see the beautiful art and decorations in this lovely historic house. Alamance Arts Council.
___________________________________________________________________________________________________________

7th ANNUAL TONY SNOW Juried Exhibition
226 East Main St., Yadkinville, NC.
Dec 1, 2017 – Jan. 26, 2019-2020
Opening Reception, Dec. 1, 2018, 5:30 pm.
My work, Region in My Mind, was accepted in the Tony Snow Juried Exhibition this year and I am proud to be included with so many high caliber artists.